Decoder and Sound Decoder for Large Scales (0, 1, G, 2, ...)
MX630 ... MX648 Decoders for "small" scales
MX681, ..85, ..86 Function Decoder
MX82 Accessory Decoder
Everything worth knowing about the ZIMO loco decoders (for large scales) is on this page, reachable via links on this page (user manuals etc.), or full information is often made visible by
Expanding the hidden rows (Click on

in the left column)
There you will find application notes and background knowledge,
especially when the chosen ZIMO solutions differ from the "mainstream" decoder manufacturers
To use a decoder, the "normal" users does not need to know everything about ...
Expanded rows can be hidden, to preserve simplicity, by clicking

.
To find and download high resolution photos, simply click on the

below Overview
Accessories for Large Scale Decoders Loudspeakers for ZIMO Sound Decoders Digital Couplings for ZIMO Decoders
Expand

All Expand all hidden rows - useful for printing out the entire information! Close

All
.

FEATURES
- one list for all decoders.
ZIMO Loco Decoders are functionally almost identical to each other. Common feature shown by clicking on the + symbol!
.
LOCO DECODER

for

Large Scales

(Scale 0, 1, G, 2, ...)

DECODER FAMILY
Type (Connection, Equipment)

MX695 (Foto MX695KV)

MX695KV, ..KS (Sound, Screw connectors)
MX695LV, .. LS (Sound, pin connectors)
MX695KN (without Sound)

MX696 (Foto MX696V)

MX696V, ..S (Sound)
MX696N (withoutSound)

Decoder Families MX695, MX696: Brief Characteristics, Type, Photo, High-Resolution Photos for Download
MX695KV, ..LV


(complete versions)

MX695KS, ..LS


(reduced versions)

MX696V
(complete version)
MX696S


(reduced version)

Dimensions (mm)
50 x 40 x 14

55

x 29 x 18
Max Motor Current (cont.)

6 A

4 A
Peak Current (about 20s)
10 A
10 A
"Normal" Function Outputs
14
8
14
8
Current Limit - Func Outpts
in total 2 A
in total 2 A
Smoke Fan Output
1
1
1
1
LED Outputs

-

-
-
-
Servo Outputs
4 (complete, 5V))
4 (control only)
4 (control only)
SUSI Interface
Yes
Yes
Energy Storage Interface
Yes
Yes
Low Voltage Outputs
5 V, 10 V, Adjust.
10 V
10 V, Adjustable
10 V
Switch Inputs
3
Loudspeaker Output
4 to 8 Ohm (or 2 x 8 Ohm parallel)
Audio Power
10 W
Sound Memory
32 Mbit
DOCS und INFO
>>>
Connection Diagrams
MX695 - Connection Diagram
-
-
-
-
Maunals
User Manual
Accessory List
Accessories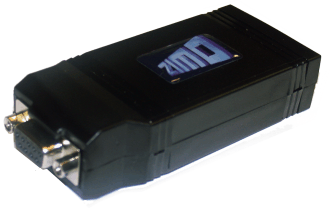 MXDECUP Decoder Update Device (also see: ZIRC, the 'ZIMO Rail Center")              Since 2005, all ZIMO Decoder firmware can be updated
Last update: 2012-01-20