Methoden, Tipps und Tricks für das ZIMO MX-Decoder-Software-Update
Alle ZIMO Decoder sind updatefähig
Wie in der Branche üblich, sind auch ZIMO Decoder so ausgelegt, dass sie Updates problemlos laden können. Der Decoder kann dabei in der Lok auf der Schiene Ihrer Anlage bleiben. Mit den Updates profitieren Sie von der ständigen Weiterentwicklung der Software in allen Bereichen und bleiben so auf dem neuesten Stand. Um das Update in den Decoder zu laden, gibt es verschiedene Möglichkeiten.


All ZIMO decoders can be updated
ZIMO decoders, as it is usual in this market, can be updated without any problems. Therefore, the decoder may even stay inside the loco on the tracks. With the updates you benefit from the constant software development in all areas and this way stay up to date. To load the update into the decoder, there are different ways and versions.
Durchführung der Updates auf verschiedene Arten
Egal, auf welche Art und Weise Sie das Update in den Decoder spielen möchten, müssen Sie das Decoder-Update-Sammelfile von der Homepage www.zimo.at --> "Update-Decoder" herunterladen. Dieses .zip-File enthält ein .zsu-File, das eigentliche Update-File. Die weitere Vorgehensweise hängt von der verwendeten Methode ab.

Various updating possibilities
Independently of which way the update shall be loaded into the decoder, the decoder-update-collection-file has to be downloaded from www.zimo.at --> "Update-Decoder". This .zip-file contains a .zsu-file, which is the actual update file. How to proceed after that depends on the way you want to update the decoder.
USB über MXULF/A
Wenn Sie das Update über das MXULF/A in den Decoder laden möchten, müssen Sie das größte der .zsu-Files auf einen USB-Stick speichern, den Sie dann am MXULF/A anstecken. Über dieses Update-Gerät können dann viele Decoder (auch unterschiedliche Typen - allerdings NUR ZIMO).
USB via MXULF/A
If you want to load your update via the MXULF/A into the decoder, you have to save the biggest of the .zsu-files onto a flash drive, which is then inserted into the MXULF/A. With this updating device it is now possible to load updates into many decoders (also different types - as long as they are ZIMO).
Computer über ZSP mit MXULF/A
Sie können Ihre Decoder auch bequem über ZSP updaten. Dafür muss das MXULF/A sowohl mit den Schienen als auch über USB-Kabel mit dem Computer verbunden sein. In ZSP selbst starten Sie das Decoder-Update über "Decoder" - "Updaten". Das Programm schickt das Update selbstständig an das MXULF/A und dieses dann weiter an den Decoder. Details entnehmen Sie bitte der Betriebsanleitung für das MXULF/A und ZSP (derzeit nicht aktuell!) %Betriebsanleitungen verlinken, v.a. MXULF/A
Computer via ZSP with MXULF/A
There is also the possibility, to load updates comfortably via ZSP on the computer. Therefore, the MXULF/A has to be connected to the tracks as well as to the computer (via USB-cable). Within ZSP, start the updating process via "Decoder" - "Update". The program then sends the update autonomously to the MXULF/A, and from there to the decoder. For details please see the instruction manuals of the MXULF/A and ZSP (currently not updated).
Computer über MX10
Es ist wichtig, dass das MX10 mit dem Computer verbunden ist (ohnehin meist der Fall für Stellwerksprogramme o.Ä.). Der Updatevorgang funktioniert dann wie beim MXULF/A (siehe oben).

Computer via MX10
It is important that the MX10 is connected to the computer (usually the case due to interlocking programs or similar). The updating process is the same as with the MXULF/A (see above).
USB über MX10 (direkt auf Schiene)
Der Vorgang verläuft wie bei "USB über MXULF/A".
USB via MX10 (directly on the tracks)
The procedure is the same as with "USB via MXULF/A".
Nicht mehr im Lieferprogramm
Not in the product portfolio anymore
Computer über MXDECUP
Das MXDECUP wird sowohl mit der Schiene, als auch mit dem Computer verbunden, und das Decoder-Update über ZSP gestartet. Der Updatevorgang verläuft wie bei "Computer über ZSP mit MXULF/A".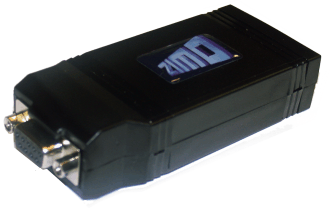 Info MXDECUP
Computer via MXDECUP
The MXDECUP is connected to the tracks as well as to the computer, and the decoder update is started via ZSP. The procedure is the same as with "Computer via ZSP with MXULF/A".
Computer über MX31ZL
Der Updatevorgang verläuft wie bei "Computer über MXDECUP".
Computer via MX31ZL
The procedure is the same as with "Computer via MXDECUP".
USB über MX31ZL
Der Updatevorgang verläuft wie beim MXULF/A, nur wählen Sie hier nicht das größte File aus, sondern das .zsu-File, das für den Decoder geeignet ist, da das MX31ZL so große Dateien nicht verarbeiten kann, und demnach mit dem Sammelfile überfordert ist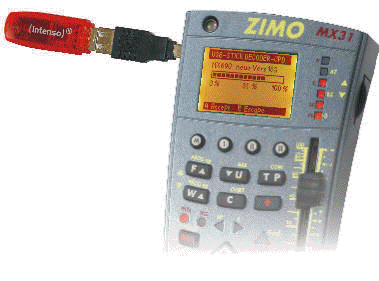 USB via MX31ZL
The updating procedure is the same as with the MXULF/A, but in this case you do not select the biggest file, but the one suitable for the decoder you want to update. This is due to the fact that the MX31ZL is not able to handle the big file.
Tipps und Tricks zum Updaten eines Decoders in der Lok
Dies ist eine Auflistung an möglichen Problemen und deren Aufhebung:
Große Energiespeicher-Elkos, denen keine Ladestrombegrenzung oder Drossel vorgeschaltet wird, und daher die ACK-Signale nicht aufrechterhalten werden können(siehe dazu Betriebsanleitungen der Decoder, Kapitel "Einbau und Anschließen").

Energiespeicher-Elkos können so verbaut werden, dass sie mit einem Schalter vom Decoder trennbar sind
Alle Verbraucher, die an den Funktionsausgängen angeschlossen sind, müssen abgeschaltet werden. Sollte es dennoch zu Problemen kommen, kann das Update ohne ACK-Befehle durchgeführt werden. Wenn auch das nichts hilft, muss der Decoder wirklich ausgebaut werden und mit einem beliebigen Motor (nicht-ohmsche Last) direkt am Updategerät angeschlossen werden.
Beim MXDECUP kann die Empfindlichkeit für das ACK-Signal erhöht werden

Unsichere Stromübertragung während des Update-Vorganges
Zu lange oder dünne Leitungen mit vielen Kontaktstellen, die in Summe zu einem zu hohen Leitungswiderstand führen

Es hilft, kurze Leitungen direkt vom MXULF/A oder MXDECUP an die Schienenanschlüsse des Decoders oder den Schienenschleifer der Lok zu klemmen.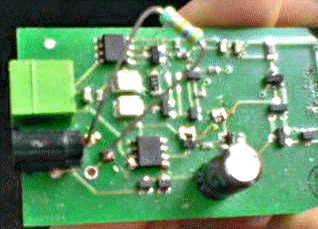 Tips and Tricks when updating a decoder within a loco
This is a list of possible problems and hacks to overcome them.
Bigger stay-alive capacitors, which do not have an in-rush current limit or throttle and therefore are not able to maintain ACK-signals (see decoder's instruction manuals, chapter "Installation and Wiring").

Stay-alive capacitors can be installed with a switch to separate them from the decoder.
All consumers connected to function outputs shall be deactivated. If there are still problems, the update can be done without ACK-signals. If even this is not enough, the decoder actually has to be removed from the loco and with any motor connected directly to the updating device.
On the MXDECUP the sensibility to ACK-signals can be increased.

Unstable current transmission during the updating process
Too long or thin wires with many contacts, which in sum lead to too big a resistance.

Use short wires directly from the MXULF/A or MXDECUP an connect them to the track outputs of the decoder or the current collectors of the loco.