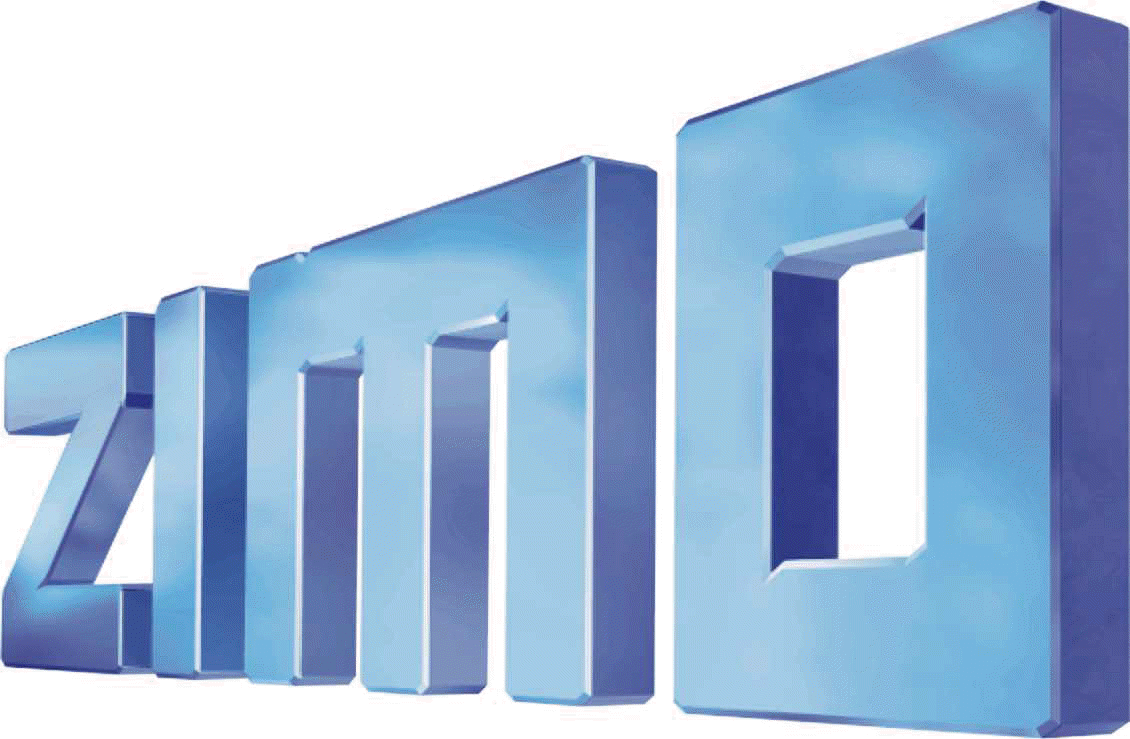 Newsletter – Year End 2010 / 11
REGISTER for ZIMO Newsletter by Email: at www.zimo.at !
ZIMO ELEKTRONIK,
Schönbrunner Straße 188, A - 1120 Wien
---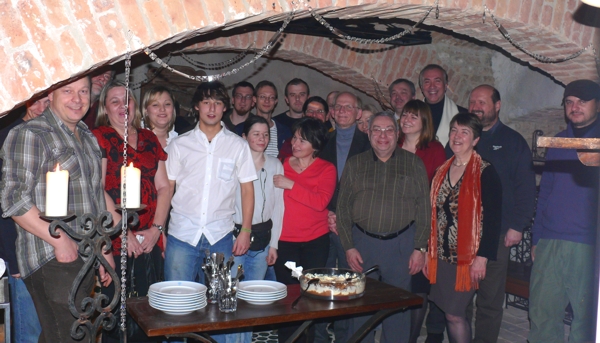 Photo of: ZIMO Team and ZIMO Friends from Vienna at the Christmas Party 2010
The ZIMO Team wishes you… Happy New Year 2011!
Review: The ZIMO Year 2010 – Positives and Negatives

The year 2010 has brought a great upheaval to ZIMO. The entry of ZIMO into the supply of decoders to a well-known model railway manufacturer is a milestone in the company history and is a major contribution to securing the future: as a growing part of the market - new models have factory fitted decoders and only those decoder manufacturers that supply these decoders have a long-term future in the market. ZIMO now has a substantial part of the "Factory Fitted" Business and plans to develop these relationships further.
Of course, this means and expansion of the company and and is an important challenge, with increase in a matters of weeks of production of decoders (especially sound decoders) by a factor of 4. This increases the human and financial resources required, and was only possible with many night and weekend shifts by existing production workers. Many new software features and sound projects had to be created, which was achieved with the delay of other planned development work.
Particularly difficult was the bottleneck in the supply of electronic components, which was linked to the slow recovery of the world economy, and there were additional requirements (e.g. analogue mode) and requested product changes.
All departments of ZIMO (development, production, customer service and administration) were overloaded (and still are overloaded) and this has resulted in reduced service to our existing customers and dealers; delays in delivery to an unusual extent, non- availability of certain types for some months (old version out of production and no new replacement version), slow handling of repairs and lack of response to emails.
We are working to remedy these deficiencies with additional staff and better organization, but we still ask for patience for the time being.
Outlook: The ZIMO Year 2011 – hopefully more Positives than Negatives …

The entry of ZIMO into "Factory Fitted" manufacturing has not only the temporary disadvantages as described above, but the higher numbers of production allow for cheaper purchase of materials and components and more efficient production processes (which fully justifies the major investment of 2009 into a new production plant) and makes it possible that there will be
no price increase for decoders or decoder-related products at the beginning of 2011
even though there have been massive increases in world prices for electronic components, printed circuit boards, service, and transport, plus, of course, staff costs are still increasing.
The News at the beginning of the year ….
… is mostly about the smallest and largest decoders:
The MX621 family (miniature without sound) and the MX646 family (miniature sound decoder) from ZIMO provide a comprehensive range of decoders for the N and TT models (and small 00/H0 models), but the range is not yet complete because a PluX12 version must be considered and the software for a function only version of the MX621 needs to be developed.
A revolution for the large scale is currently in progress: the still competitive, but very long-serving MX69 and MX690 will be replaced by the MX695 family. These new decoders will contain much more innovative and user-friendly, and even cost -absorbing features, some keywords include:
High voltage with reduced heat losses | up to 15 Function Outputs | Special Output for Smoke Fan | 4 Servo Outputs with standard sockets | Low voltage outputs 5 V (fix), 8 V (fix), 1,2 V to Rails (variable by control settings) | Audio Power up to 14 Watt (nominal, on 4 Ohm or 2 x 8 Ohm) | Special arrangements and connections for external energy storage | optimized analogue operating characteristics | screw terminal or pin connectors
All the standard ZIMO features will of course be on the boards, detailed technical data and types of offerings are in development, more info soon. The previously offered "enhancement boards" or version will no longer be necessary with the MX695, as all the features on these boards (better audio output, volume control, energy storage interface module, screw connections) will be included by default.
Side note (we could not resist a little dig at the competition): while ZIMO has abolished the the large fin heat sink with the new MX695 range, as a technically obsolete method to achieve higher outputs current (3 amp or more), a major competitor has announced a new decoder with just such a heat sink, as the latest achievement in its own right.... which looks like the soon to be retired MX69 or MX690, but with much lower output and no sound.
Also for the large scales, as a successor to the no longer available smoke generators from USA Trains, we now have (from our large scale US supplier) a new type with a large tank and (unfortunately) large sizes and prices, more information soon.
… for all Decoders:
The new decoder update device - MXULF (replacement for the MXDECUP) - will make software updating and sound project loading much easier, especially the possibility to perform these actions directly from a USB stick and without a connected PC (which has proven successful with the MX31ZL). Delivery will take a few more months.
… Controller (MX32) and new Command Station ( MX10):
Delivery of the new MX32 controller has started ; the included software needs to be further developed and corrected in some areas. An end of the long dry spell in ZIMO systems is now in sight! More information coming soon.